Vascular screening technology
Problems and statistics
• ? of Ukrainian population is suffering from cardiovascular pathologies and it causes death in 62.5% cases;
• ischemic heart disease increases in Ukraine from 10 thousands to more than 20 thousands per 100 thousands of the population;
• more than 5 mln patients with hypertonic disease are registered in Ukraine.
A medical technology must be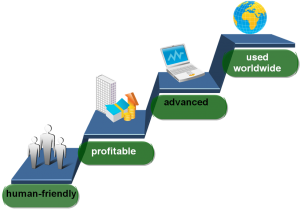 A product
A capillaroscope is a device that provides screening, diagnosing and monitoring of diseases.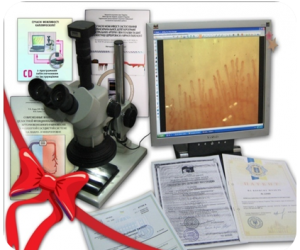 Medical technology: all inclusive
technical device
software
methodology
special training course
supporting documents (Ukrainian certificates, licenses)
warranty service
licenses for using intellectual property.
Advantages
High- precision;
Easy in use;
Non-invasive;
Painless;
Safe;
Absent contra-indications;
Diagnostics lasts 5 minutes.
Potential consumers
Hospitals, medical centers, sanatoriums;
Reanimation departments and centers of critical conditions;
First aid centers;
Rehabilitation departments and centers;
Insurance companies;
Sport complexes.
Current stage of the project
the device is invented and produced;
the clinic of Ulyana Lushchyk has been applying the device for diagnostics and control of treatment since 2003;
a few copies have been realized;
the technology is licensed (Ukrainian patent №67709 as of 31.12.03 and № 85052 as of 11.11.2013);
the project has been successfully realised by creation of the vascular screening technology.